What you can expect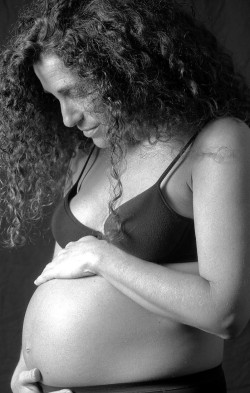 I have been specializing in pregnancy photography for over nine years, but I discovered my love for photography in high school over twenty years ago. As a fine-art photographer, I bring my unique style of portraiture into every session, making it special for each Mother and family. I will create beautiful fine art images of you that you will treasure always.
As a mother of two children, I also have a personal understanding of pregnancy and all the emotions and physical changes pregnancy entails. You will feel comfortable and relaxed while being photographed, which will be evident in your photos. As an award-winning artist, I am full of unique ideas in which to represent your body and pregnancy. Each session is personal, and props and poses vary from Mother to Mother. Come and celebrate your pregnancy and loved ones with a sensitive, relaxing, and fun session of photography with me!
Located in the Wine Country of Northern California, I photograph at my studio, on location or at your home. Packages and pricing vary depending on the needs of the client. For more information, call 707-364-1198 or write to info@ArtOfPregnancy.com.
Tips For Your Photo Session
Depending on where the photo session takes place, a session can last up to three hours including equipment set-up and break down. It's important to schedule ample time to discuss ideas, props, and concerns as well.
Please do not wear any tight fitting clothing or elastic as you will have impressions in your skin, especially around your belly. It's a good idea to bring a robe along for any down time.
Jewelry in moderation is fine, though none at all looks very natural. If you have something special in mind, bring it along and we'll try it out.
Prior to your Photo Sitting, think about photographs of you which you like the most and why. This helps me create images most matched to your liking.
Please allow for extra time, just in case. It's no fun to hurry such events!
Frequently Asked Questions
How should I do my make-up and hair?

Make-up, in moderation, can really highlight your best facial features and I encourage people to wear it if they like it. Apply with extra care and avoid any harsh lines or intense colors. Some powder is nice to take off sheen. As for hair, again, do what you like the most, but avoid any heavy hairspray or big accessories.

What kind of photo packages do you have?

I have lots of different options for my clients, at many different price levels. Please call for an appointment or for questions and we can discuss your needs.

Will you show my photographs in public?

Only if I have your written permission to do so.

Are your photographs for sale?

All of my fine art photographs are for sale. I do not sell my client's photographs, unless I have express written consent from the client. I do retain all negatives indefinitely. For more information on buying a piece of artwork, please see Collect a Print